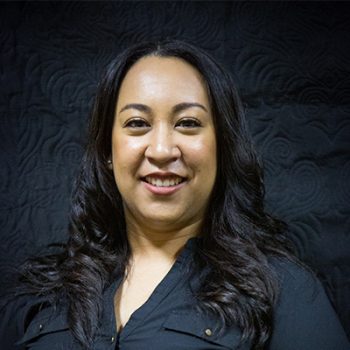 Dr Megan Aimee Robertson
---
Senior Researcher
Recently appointed Senior Researcher, Dr Megan Robertson joined in 2021 as a postdoctoral fellow linked to the SARChI Chair in Religion and Social Justice, researching in the area of queer sexuality and institutional church culture. She is driven by a commitment to social justice and has a keen interest in developing method and pedagogical practice in that area. Dr Robertson attained her PhD at the University of the Western Cape and completed her Honours and Master's degrees in Sociology at Stellenbosch University and explored the ways in which race and gender are implicated in the institutional cultures of student residences and organisations at the university.
Link to her doctoral dissertation: Called and Queer: Exploring the Lived Experiences of Queer Clergy in the Methodist Church of Southern Africa
Dr Robertson spoke with Inclusive & Affirming Ministries about her PhD research looking at the complex relationship between institutional power and the ordinary lived realities of clergy in the Methodist Church of Southern Africa (MCSA). You can read the Q&A here.
Dr Robertson was featured on the Centre for Religion and Public Life (CRPL) at the University of Leeds' blog, Religion in Public Life in the Researcher of the Month series. This series aims to showcase the work of scholars in the field of religion and theology and demonstrate how their work examines the role of religion in public life. The article is available at the Religion in Public blog.
Founded in 2017, The Shiloh Project is jointly run by staff from the Universities of Sheffield, Leeds and Auckland. The project explores the intersections between rape culture, religion and the Bible and actively works towards the elimination of gender-based violence. In the past two years, the Shiloh Project has participated in the United Nations' 16 Days of Activism (which span from 25 November, the International Day for the Elimination of Violence Against Women, to 10 December, Human Rights Day) by profiling individuals and organisations affiliated with the Project. Dr Robertson was featured on the blog. You can access the feature here.