Freedom of Religion and Living Together
08/08/2019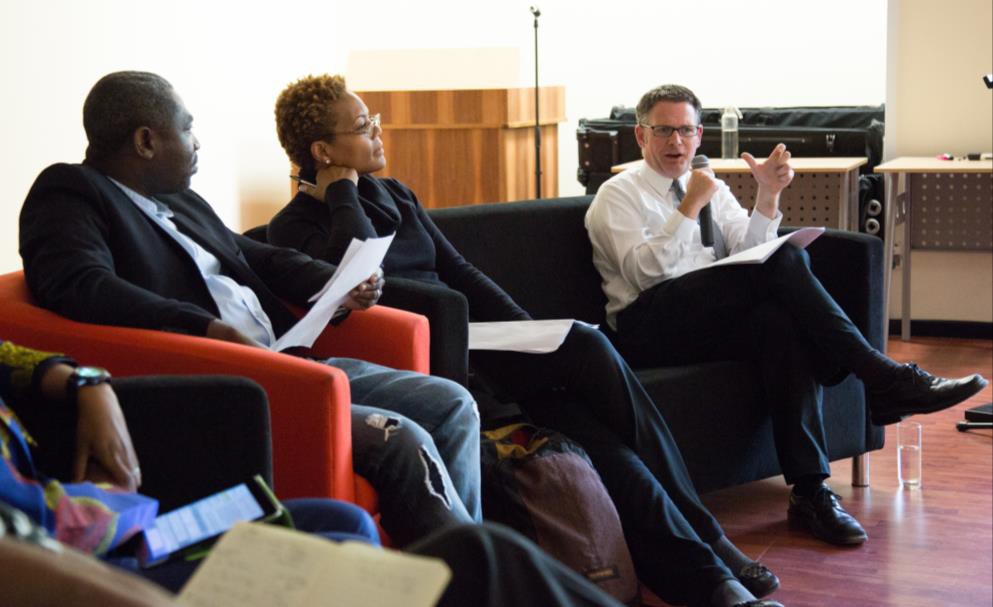 Contextualising Contemporary Christianities – What is the Future of Christian Theology?
08/08/2019
United Evangelical Mission (UEM) 2019
The Centre hosted a study group from UEM (United Evangelical Mission) headed by Claudette Williams, a reverend in the URCSA.
Rev Claudette Williams, Sarah Vecera and Dr Sabine Federmann accompanied a group of 15 participants from Germany. The theme of their study trip was "Remembrance – Reconciliation – Justice". The day kicked off with an introduction of the work of the Centre, presentations by 4 students in the Centre, a plenary discussion and ended with a tour of Robben Island Museum at the Mayibuye Archives.
United Evangelical Mission (UEM) 2018
In April 2018, the Desmond Tutu Centre hosted the United Evangelical Mission (UEM), a group of religious leaders from Africa and Europe for a seminar of religious diversity. At the invitation of the organisation's executive management, Dr Scharnick-Udemans was invited to join the steering committee and act as a resource person for the UEM's project on Global Learning. She accepted the invitation and spent four days with a group in Schwerte, Germany in December 2018. The time was spent leading discussions, advising on best practice and participating in workshops.